Articles
President's Message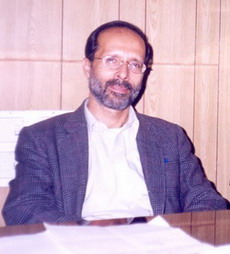 Since its founding over 100 years ago Anjuman Madrasat ul banat's purpose has always been to spread and provide equal access to education for all people. This is in line with our strong belief that quality education is a natural right of all Pakistani's. The Anjuman is dedicated to the objective of providing affordable and high quality to education for all people irrespective of class and gender. Our vision is to become a nationally recognized institution firmly committed to the cause of spreading education.
My message would be incomplete if it does not reflect on the historical perspective, essentially how the organization has evolved and grown over time. Our goal has expanded to include not only providing education from school to higher education but to also providing affordable state of the art facilities to the students. We have a privileged history in which the course and capability of the Anjuman has been guided by some of the great leaders of our time. Quaid-e-Azam's visit in 1942 invigorated the Anjuman, his message that he envisioned the institute as a future women university was pursued with great vigor and in 1955 the dream was realized when degree level classes were introduced.
Unfortunately in 1972 education took a back seat to politics as the college section was nationalized. This was a difficult and challenging period for the Anjuman as it strived to remain true to its original objectives despite the significant economic pressures which it faced. In this time of hardship it was the moral and financial contributions of the Ajuman's members, old students and the staff members which helped in creating funds for the rehabilitation of the institution. Since then the Anjuman has grown from strength to strength and has established eight additional branches across the country and many of which are providing education at the university level. In addition we also take great pride in the fact that we are helping our students grow not only academically but also from an extracurricular perspective by providing excellent sports facilities (including squash courts and swimming pool) which with the present fee structure is a very unique example in this country. We also provide financial assistance for students in general and as well as employees of the Anjuman.
In today's world technology is changing rapidly and the job market is undergoing constant changes. Keeping pace with competitive development is an essential means of the advancement in the expanding world of learning new technical skills, especially in the field of technology and vocational education. Moreover continuing to learn throughout our life has become a necessity as it promotes skill development and training of youth and directs them toward meaningful employment. To meet these needs the Anjuman currently has two institutes which are imparting various types of professional technical courses to help aspirants to achieve their potential and establish their creditability in various private and government services.
We are encouraged and pleased by the progress we have achieved since our inception; this is due mainly to the contribution and effort of our dedicated staff, faculty and philanthropists. We are confident that with this continuing support we are on our way to achieving the status of an independent self supporting organization.