3rd Annual Certificates Awarding Ceremony
3rd Annual Certificates awarding ceremony was held on 31 August 2019, to celebrate outstanding achievements of its students, faculty members, and Punjab Development Skills Program at Abbas College of Technology, a subsidiary of Anjuman Madrasatul -ul- Banat in which Punjab Minister for Information and Culture Mian Mohammad Aslam Iqbal was invited as the chief guest.
EVENTS HELD AT CAMBRIDGE MADRASA-TUL-BANAT
(JUNIOR CAMPUS)
Seeking knowledge is obligatory for every Muslim. Curricular and co-curricular activities are both way to gain knowledge. Cambridge Madrasa-tul-Banat has always provided platform to students to bring forth their talent. 2016 begin with the celebration of Pakistan Day. Students expressed their thoughts and sang national songs. Spring day was held, and there were colors everywhere in the campus. Little angels were dressed in colorful traditional dresses.
History, science and geography exhibition was held on 22nd April. Students from class 1 to 5 made models and displayed it, in their classes, where students and teachers of both campuses came and appreciated their effort.
For the junior classes, different events were held and their main objective was to educate them. One such event was Environment day, also activities based on seasons were held.
Learning through activities is something students never forget. And such activities not only help them in gaining knowledge but also help in bringing forth their talent. 2016 is not over yet, there are lots of more activities waiting for students, to show their talent…..just keep fingers crossed….
---
---
REPORT ON SEMINAR
Learning Various Aspects of Pakistan Studies by Observing Displays at the Lahore Museum
Submitted by
Research cell of the Coordination Office
Anjuman Madrasat -ul- Banat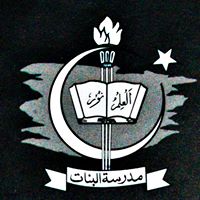 INTRODUCTION
A tour of Lahore Museum was organized by Research cell of Anjuman Madrasat -ul- Banatfor secondary and higher secondary students. Museums provide unique interactive experience of getting up close to things one usually only see in books, newspapers or on the television. Museums provide an unrivalled wealth of Information. In term of education, going to museum can bring what is taught in school to life by seeing artifacts, pictures and paintings. The purpose of this tour was to provide the students a chance to explore museum fully in order to understand its role in learning. Before visit to museum students were briefed about different galleries of Lahore museum and were divided in groups. Each group was assigned a topic related to their course of Pakistan Studies. The students were directed to gather as much information as they can about their certain topic from their assigned gallery and latter on make a report on it. After that a seminar was arranged to see what students have learned from this activity.
LEARNING VARIOUS ASPECTS OF PAKISTAN STUDIES BY OBSERVING DISPLAYS AT THE LAHORE MUSEUM
A seminar was arranged under the Title of "Learning Various Aspects of Pakistan Studies by Observing Displays at the Lahore Museum"on December 16, 2014 by Research cell of Anjuman Madrasat -ul- Banat in Jinnah Hall of Cambridge Madrasat -ul- Banat, Lahore. Ms.
Sumaira Samad, Director Lahore Museum presided the seminar. The students presented their presentation prepared on power points on the following topics of Pakistan Studies.
Pakistan Movement
Resolution of Pakistan
3rd June plan of 1947
Martyrs of Pakistan
Medals
Role of women in Pakistan Movement
Ghandhara Art & Civilization
Numismatics
Arts and Crafts of Multan and Sindh
EXTRA CURRICULAR ACTIVITIES ROUND UP
Academic and extracurricular activities complement each other and develop a well rounded, skilled and healthier student. Extracurricular activities help students learn new skills and integrating these skills into their everyday school lives. They learn time management, critical thinking, teamwork and social skills. It fosters a sense of commitment, responsibility and increases their self- esteem. Eventually they become better organized in the classroom. Thus keeping in view the benefits of such activities, the school management keeps organizing such activities. Following is a brief account of the events held in school.
1. Flower Arrangement Contest (May 2, 2014)
Flower arrangement compition was held in school on May 2, 2014. Wania Hamza Class VI-A , Shiza Asim Class VIII-B and Laiba Khan Class VIII-B got 1st , 2nd and 3rd positions respectively.
2. Science Quiz (May 19, 2014)
Science quiz held between Jinnah House, Abbas House, Humaira House and Bano House. Abbas House represented by Iman Zahid Class VI-A , Fatima Zahid Class VII-C and Zainab Kashif Class VIII-A won the competition.
3. Art Exhibition (June 14, 2014)
It included variety of artwork such as painting, painted pots and vases, handmade cushions cards, paper flowers, dough flowers and much more. It was highly appreciated by parents as well.
Read more: Extra Curricular -Round Up