Cultural Day 2018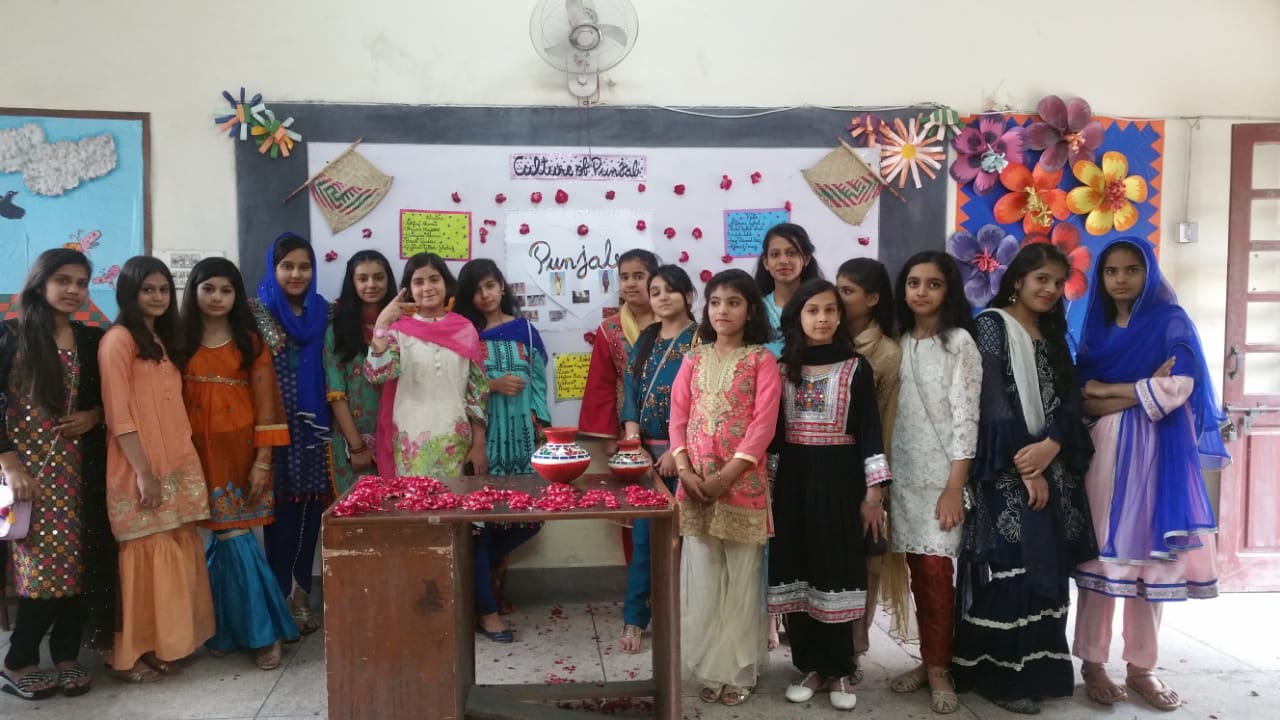 The society of natural and cultural heritage arranged Cultural Day which was held on 24th October, 2018 at Cambridge Madrassat-ul-Banat. Main objectives to celebrate this day were:
· To develop awareness among students regarding different regional cultures of Pakistan.
· To promote co-curricular activities.
· To develop students' interest and harmony towards various cultural norms.
6th to 10th classes were assigned different provinces to study its culture, food, writer, poets and places. And the division was:
· 6th class = Punjab
· 7th class= Sindh
· 8th class = Balochistan
· 9th class = Khyber Pakhtun Khuwa
· 10th class = Gilgilt/ Baltistan and Kelash Valley
Students were asked to dress up according to their assigned regional dresses. Class teachers directed their students to work on task which was assigned to them and displayed it in their classes. Active participation of students and teachers was the real essence of this event.
---